Just back from Boulder, Oslo and Holland, Jeff Volk, poet, producer and publisher of countless works on Cymatics is offering his first local program in years, a benefit for the Seacoast Waldorf School.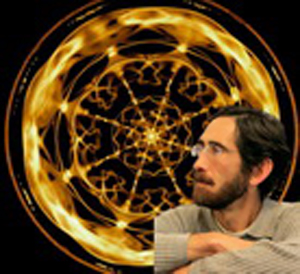 On Thursday, September 12th, from 7-9pm, the Seacoast Waldorf School is proud to present:
Cymatics: The Beauty, Art and Science of Visible Sound!
In this beautiful multi-media presentation, Jeff will delve into the world of Cymatics - the study of wave phenomena and vibration. Accompanying him will be Ellen Rondina, principal flutist for the Portsmouth Symphony Orchestra.
SEE sound structure matter––as audible frequencies animate inert powders, pastes and liquids into life-like flowing forms and figures found throughout nature and in the sacred art and architecture of the world's Wisdom Traditions.
HEAR the mellifluous strains of MusiCure,™ music specifically composed and clinically proven in therapeutic environments in Scandinavia.
HARMONIZE as we bathe in the therapeutic atmosphere provided by Ellen Rondina, Principle Flutist for the Portsmouth Symphony, along with the panoply of sounds she offers through her practice, Kamala Sound!
This fast-paced, wide-ranging presentation will weave startling scientific artistry with poetry and music. It is sound science at its finest and it is amazing! Join us for this special event.
Seacoast Waldorf School 403 Harold Dow Highway, Eliot, ME 03903
$10 Sugg. Donation. For more information call 207-439-7911